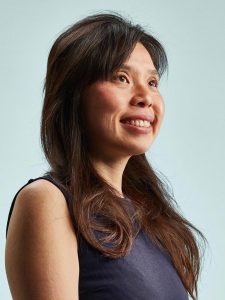 About Prof Stella Chan
Hello, my name is Stella Chan. I am an academic clinical psychologist based at the University of Reading. As the Charlie Waller Chair (Professor) in Evidence-based Psychological Treatment, I lead research to examine factors that help us understand mental health difficulties and wellbeing and improve interventions. We know from research and clinical experience that images can elicit very strong emotions. Certain images can bring about a sense of calmness and peacefulness that helps us soothe ourselves at times of distress and difficulties. For me, I have often found countryside and natural landscape very soothing. The intense colours of nature, such as cherry blossoms in Spring and red autumn leaves, bring me a sense of tranquillity that no other sights could. I enjoy viewing all the wonderful images that our citizen scientists across the globe have shared with us. If you want to find out more about me, please get in touch.
"We all need space; unless we have it we cannot reach that sense of quiet in which whispers of better things come to us gently." – Octavia Hill
Get Involved
Find out more about how to submit your soothing photos and help us learn more about the everyday experience of self-soothe.
Funding Support
We are grateful to have received funding from the following organisations.