RBGE Exhibition

In collaboration with Royal Botanic Garden Edinburgh, we created an exhibition of our soothing images in autumn 2017.
The exhibition received resounding positive feedback from visitors who were interested in how nature and nature images can soothe us. Visitors were able to view the Project Soothe images and interact with the exhibition, such as by voting for the most soothing image board and playing computer games comparing images Over 400 questionnaires were completed during the exhibition and over 8,000 image comparisons were made. The panel voted to be the most soothing contained images of landscapes.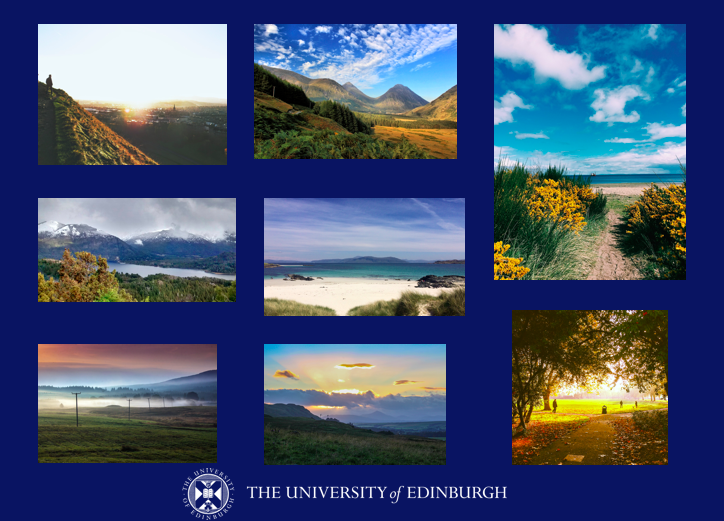 Visitors could also mark on a magnetic map of the garden places that soothed them, excited them or made them anxious; the three key emotions underlying Compassion Focussed Therapy. The ability to balance these systems, and to seek out and develop the ability to self­-soothe is essential for well­being. Over 180 people marked up the maps resulting in 755 data points, projected on the screen at real time. Common soothing places in the garden were near water, especially running water.
You can find out more about the exhibition via the following video.
Project Soothe Anniversary from Project Soothe on Vimeo.
You can read more about this collaboration on the Royal Botanic Garden Edinburgh's website.
Get Involved
Find out more about how to submit your soothing photos and help us learn more about the everyday experience of self-soothe.
Funding Support
We are grateful to have received funding from the following organisations.